Every internet user has probably faced the problem of blocked websites at least once. This may happen because of government censorship, office or school rules, geolocation restrictions or other reasons. Sometimes even harmful website resources may be access restricted. If you are interested in knowing how to unblock websites on Mac, please read this article.
5 ways to unblock websites
Unblock sites using your browser cache
This idea is ridiculously simple and can enable you to access a "forbidden" page which was once visited. For example, if you are searching in Google, click on the little green arrow next to the website address and select "Cached." A similar option is available in other search engines.

Get access to restricted websites via Turbo Mode
Some browsers provide the so-called "Turbo mode." The idea is to request data from the Site to be sent to you through the server of the browser's developers. The data will be compressed. As a result, you encounter less traffic, faster loading and, additionally, your internet security provider (ISP) does not know what you are viewing. You can switch on Turbo Mode in the browser's settings/preferences.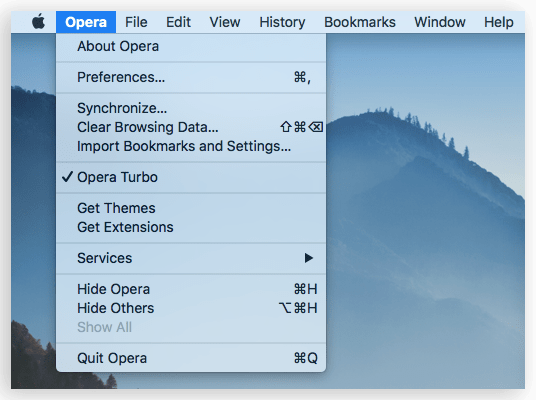 How to unblock websites on Chrome
If you are using a Google Chrome browser, then you can use special extensions for accessing forbidden websites. The working principle of this way is that, when you visit a website, the extension checks the speed of access to the site. If the access is low, the extension redirects access to the page through a proxy website. There are variable extensions for Chrome Web Store.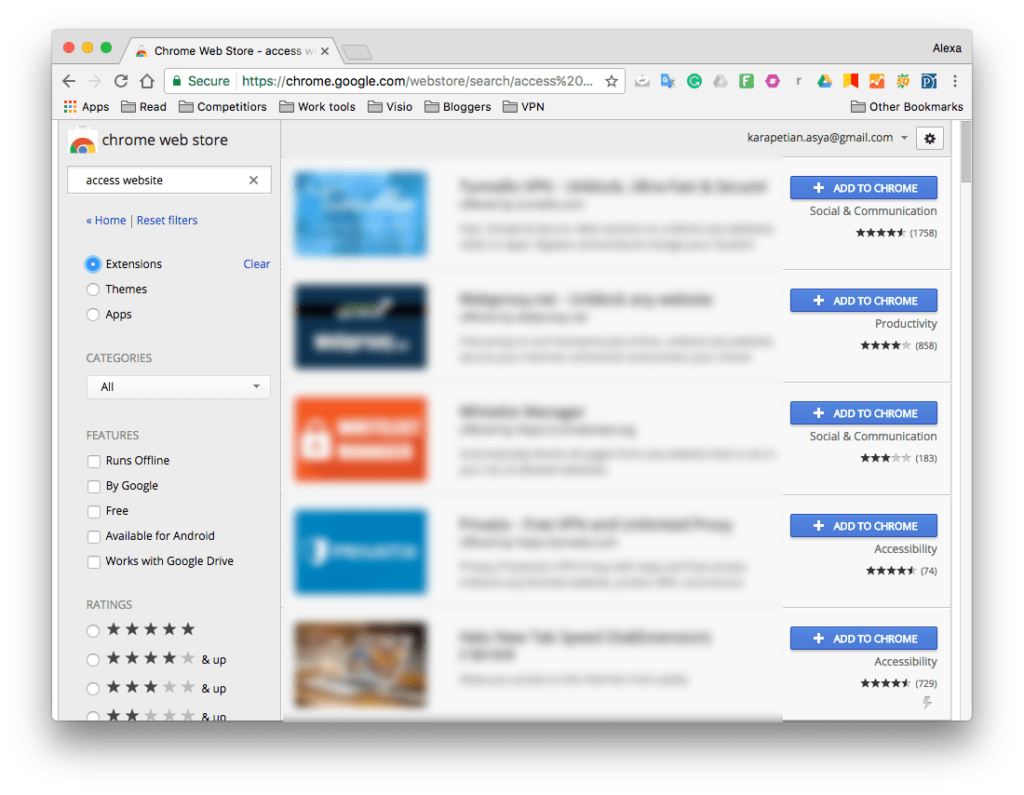 Bypass website block via TOR
In the previous cases, data is sent through different servers owned by a browser, proxy or other company developers. With Tor, however, you  deal with ordinary internet users in different locations. TOR is a software running on the computer which enables TOR participants to help one another to unblock websites. The main difficulty though with TOR and similar systems is getting the setting right. If you set it up incorrectly, you may leave "gaps" through which unencrypted information can flow out.
Get around blocked sites via VPN
Perhaps VPN (virtual private network) is the most convenient and reliable way to bypass various locks. VPN is a way to hide your IP address, changing it to the IP server of another country where the site in unblocked. It has a great bonus – you get a secure channel with encryption of all transmitted data. The most common sites that people use VPN to unblock are:
movie websites

music websites

game websites
Read in our previous article 7 more reasons why you should use VPN. Download a Free Trial of VPN Client to get all the benefits of VPN.
We have shared 5 ways of unblocking sites. You decide which one to use but, please, learn the pros and cons of each way carefully and choose the one that works best for you.
---