I switched VPN Client off but the connection it still turned on. What should I do?
In this case, follow the next steps to disconnect VPN completely:
1. Launch VPN Client application and then quit it from the quick access window in the Menu Bar: click the Settings icon → Quit VPN Client. Or you can quit the application from the Dock Panel: make a right-click on the app's icon → select Quit.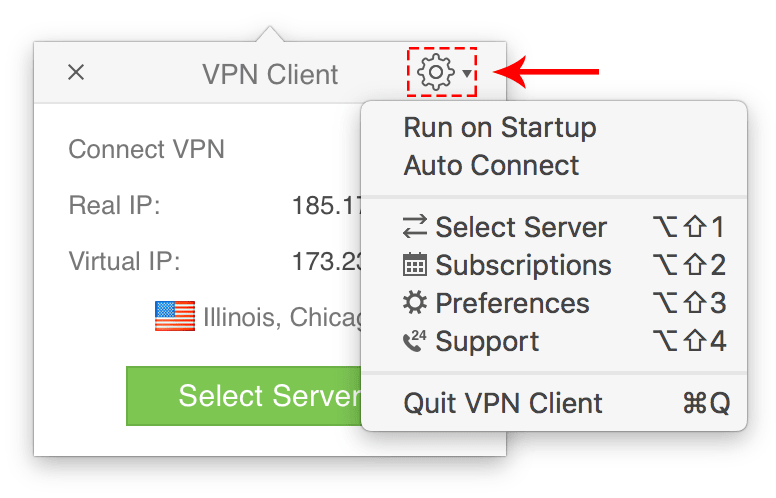 2. Go to System Preferences → Network.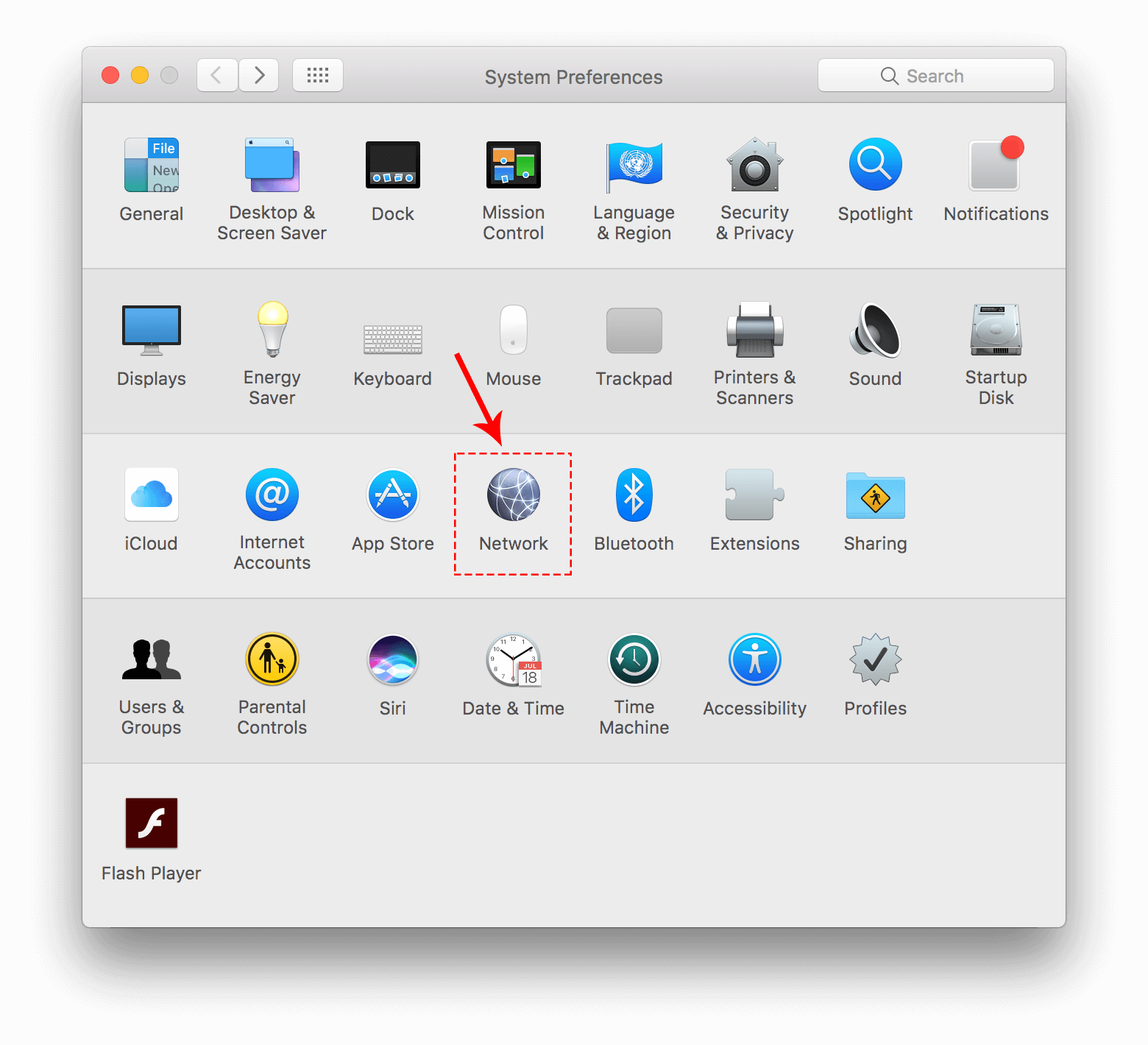 3. If your user account has administrator rights, skip this step. If not, first click the Lock icon to make changes.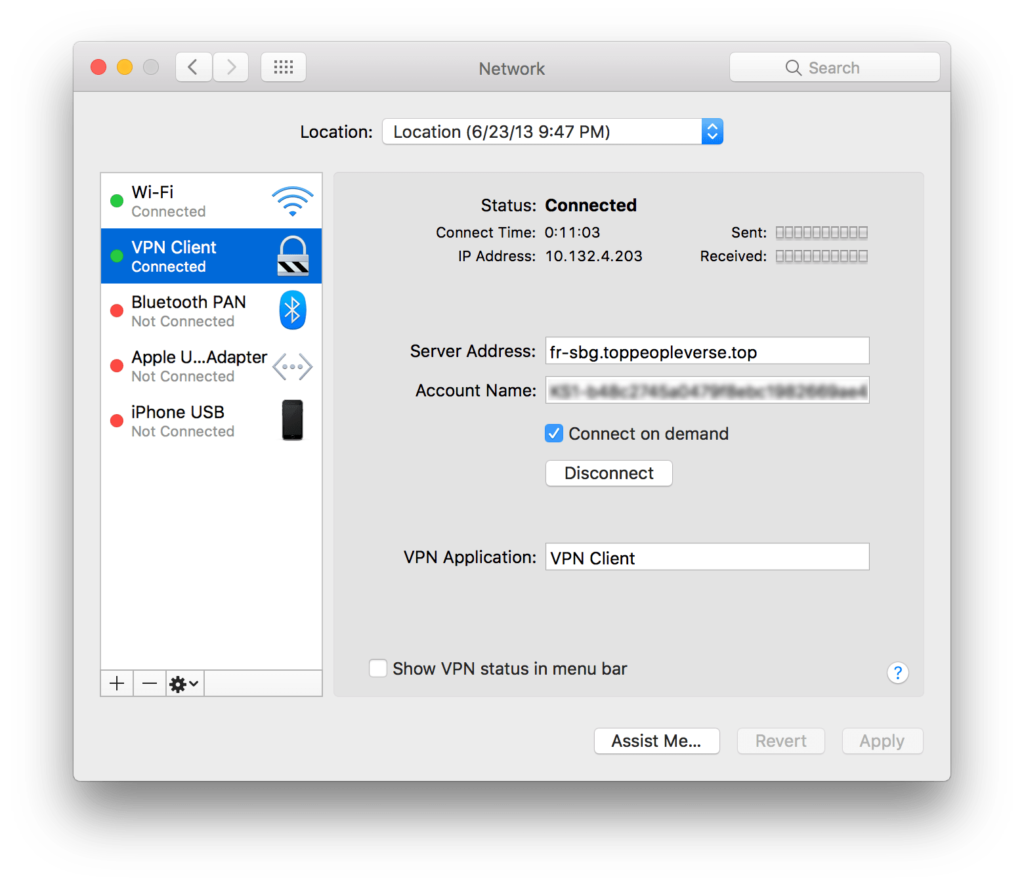 4. Select the VPN Client connection and uncheck the option Connect on Demand.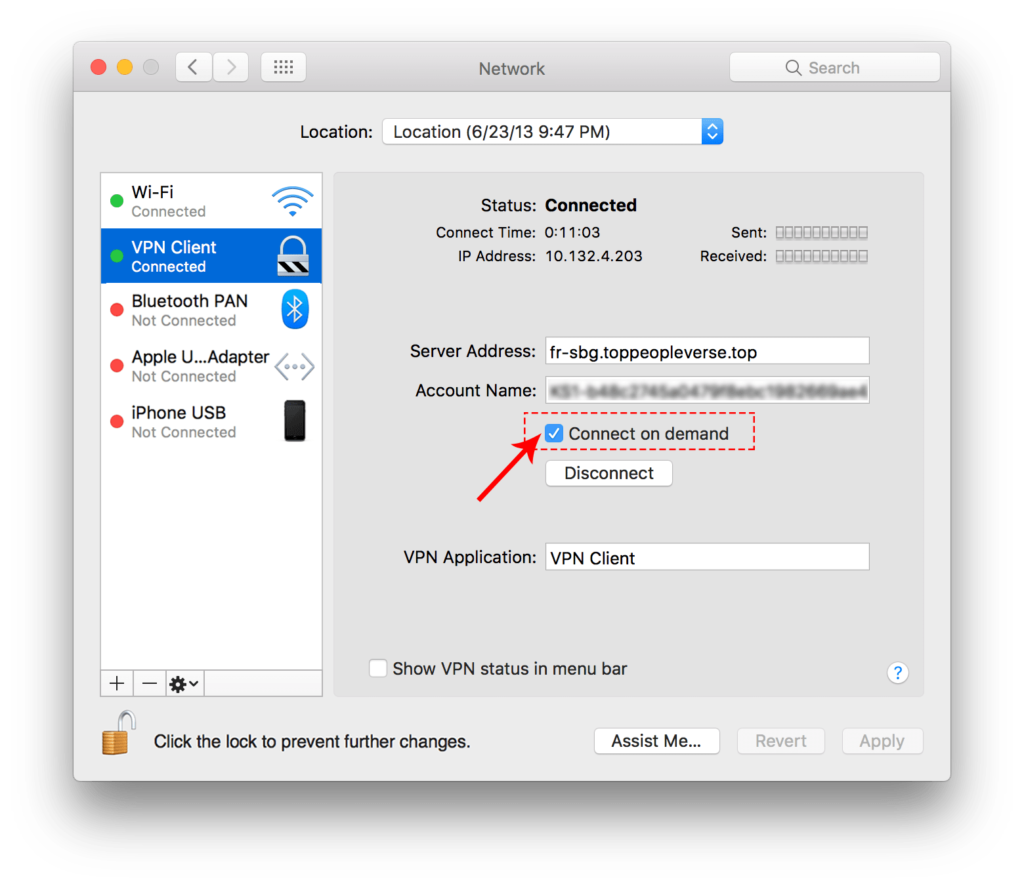 5. Click the Apply button.
That's all. Now your VPN connection is completely turned off.
When I try to connect to VPN on Mac, I get an "Authentication failure" error.
If you get this message, try the next: go to System Preferences → Network → delete VPN Connect Profile (click "-" button).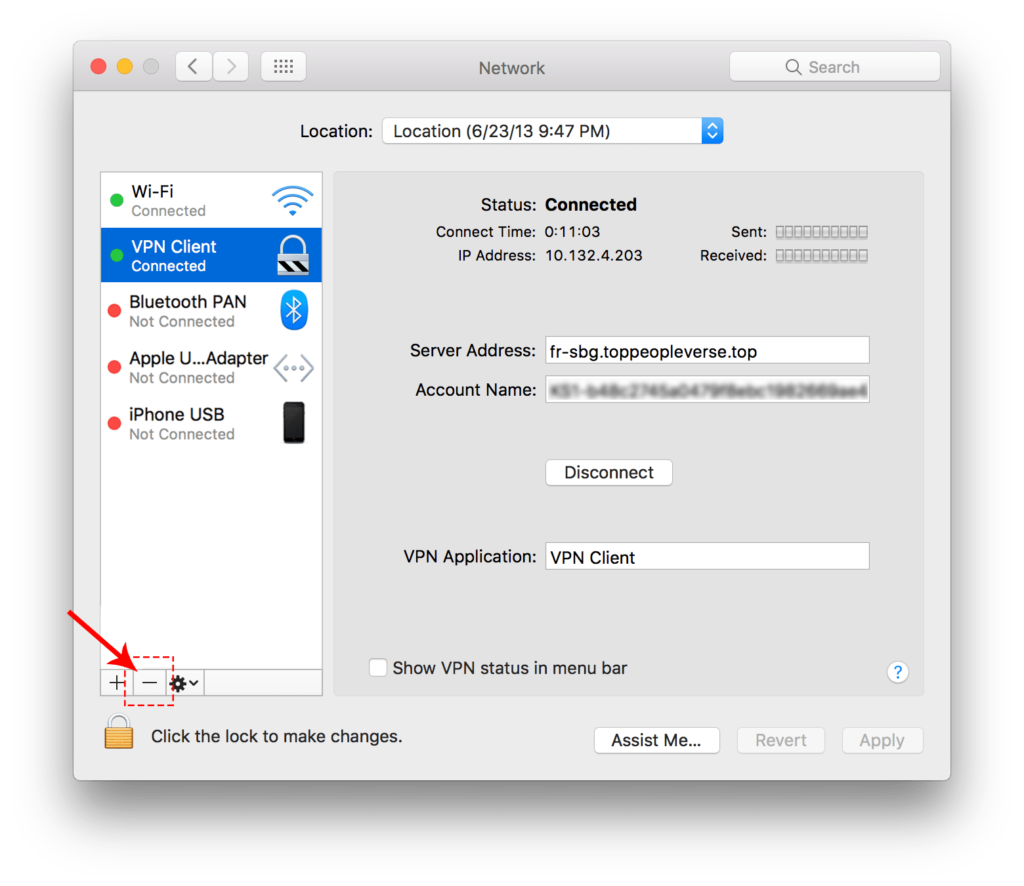 Then launch VPN Client application → click Connect, and you will be asked to install a new profile. Confirm it and the issue should be solved. If not, contact our support team and we will be happy to help you.
I've got a message "You have exceeded the allowed number of devices on your account."
Please note, according to our Terms and Privacy Policy, you are allowed to use one account for up to 5 Mac computers simultaneously.
I can't send emails when VPN Client is turned on.
This may happen due to your email client security settings, which tend to be very careful and accurate to treat and protect the privacy of your data. Therefore, when you try to get mail while the VPN is turned on and you have a new IP address location, mail clients may "think" that the account is hacked, so they would require confirmation that it's you.
Thus to solve the issue while the VPN connection is turned on, go to the web version of your email client and send any email from there. You would be asked to confirm your identity. After confirmation, you will have no more problems sending emails via VPN tunnel.