Personal VPN server provides a higher protection level for your online activity and higher traffic speed. You get a dedicated personal IP address in the chosen country with a clean history. Personal VPN Server is an especially popular choice for game lovers because of its speedy connection and proven reliability.
Our VPN service allows you to purchase your own VPN server in 32 available locations.
Go to Subscriptions → Personal Server tab.
Click Choose Location & Setup button.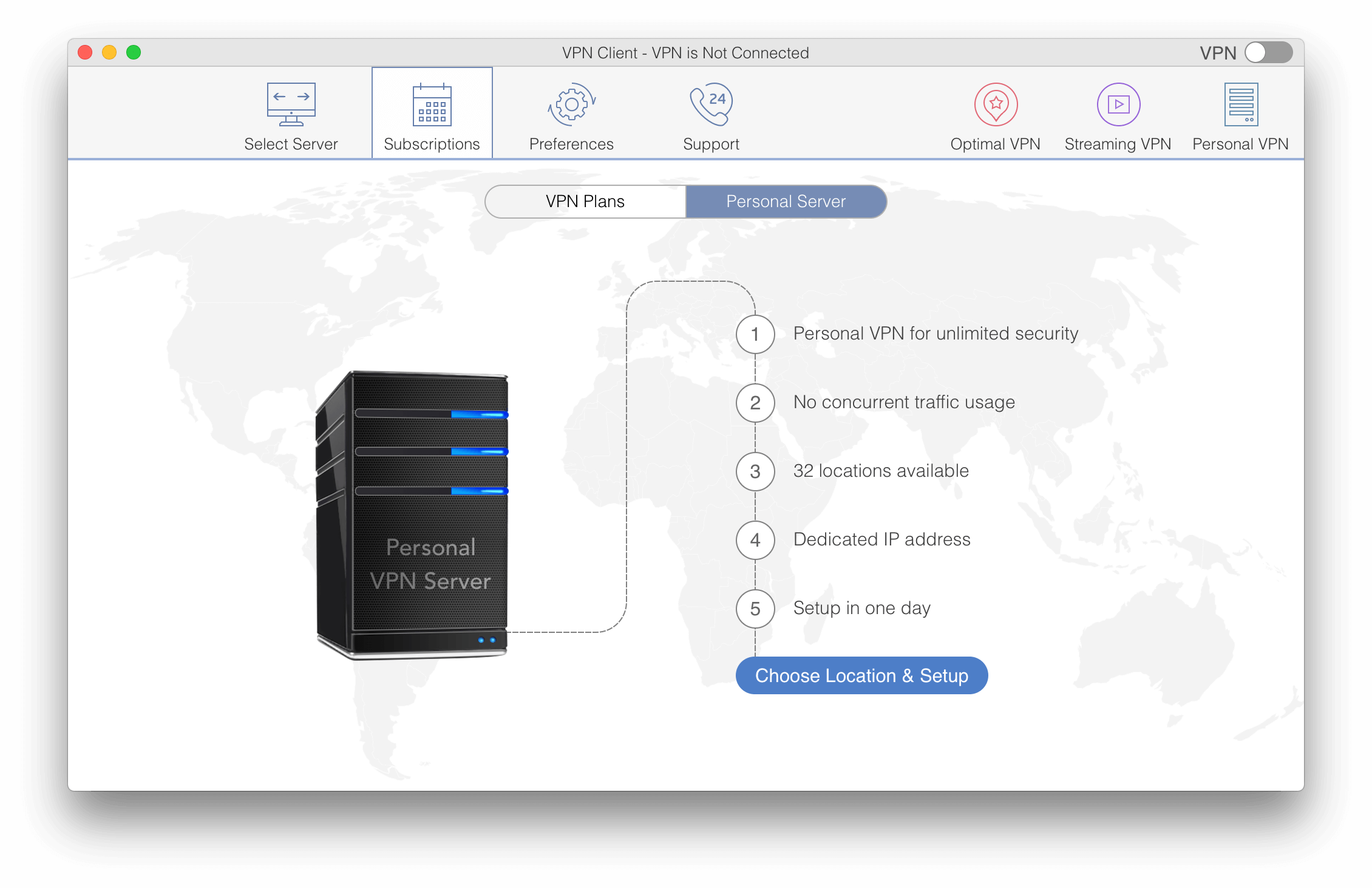 Here you will see the available regions for VPN servers and the subscription plans for each of them. The price differs according to monthly or yearly volume in TB, RAM, MBPS and type of CPU.
Choose the plan suitable for you and click Get Personal VPN.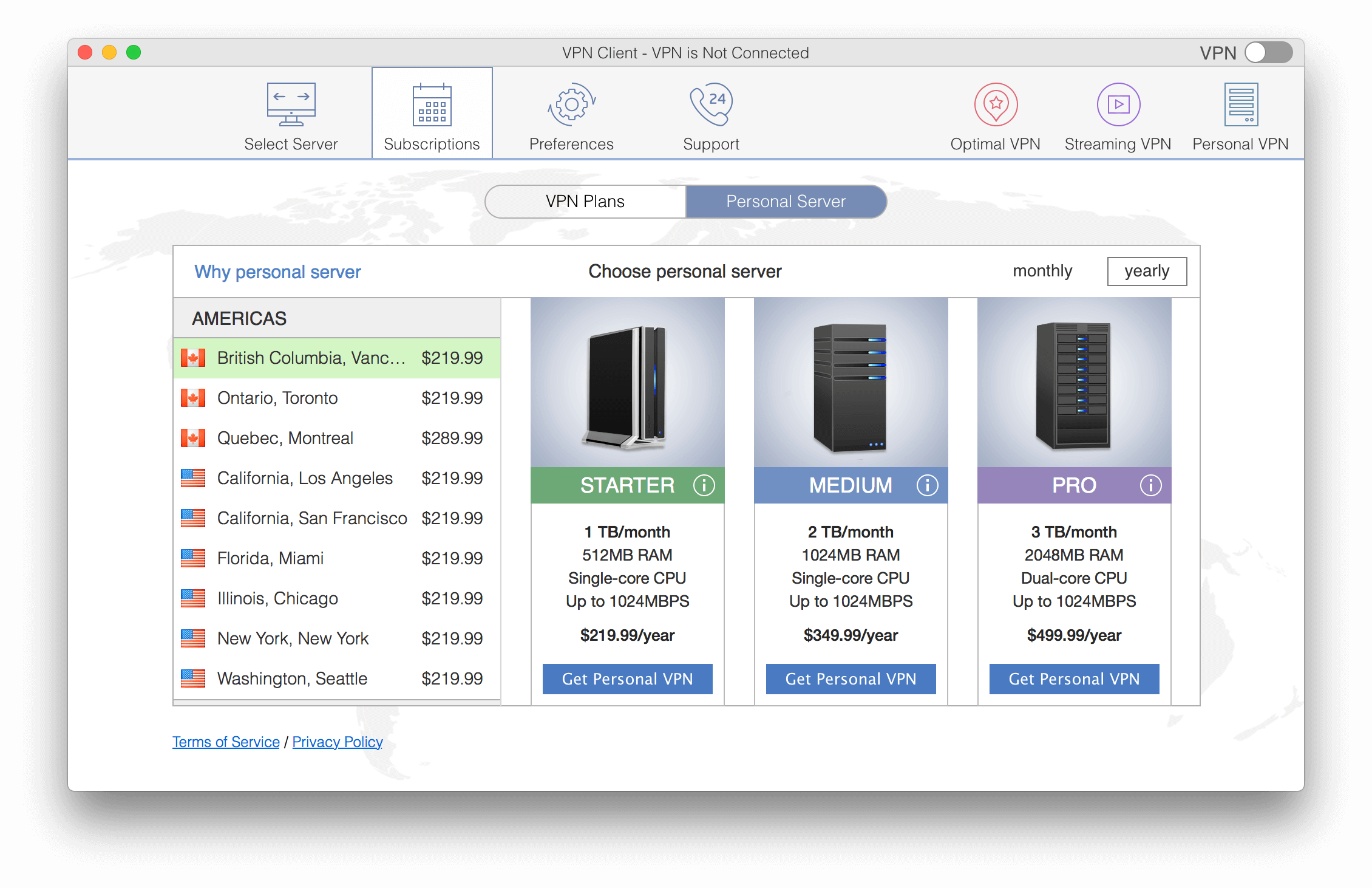 Once you have your own VPN server, you can easily connect to it by clicking the Personal Server icon in the app's window.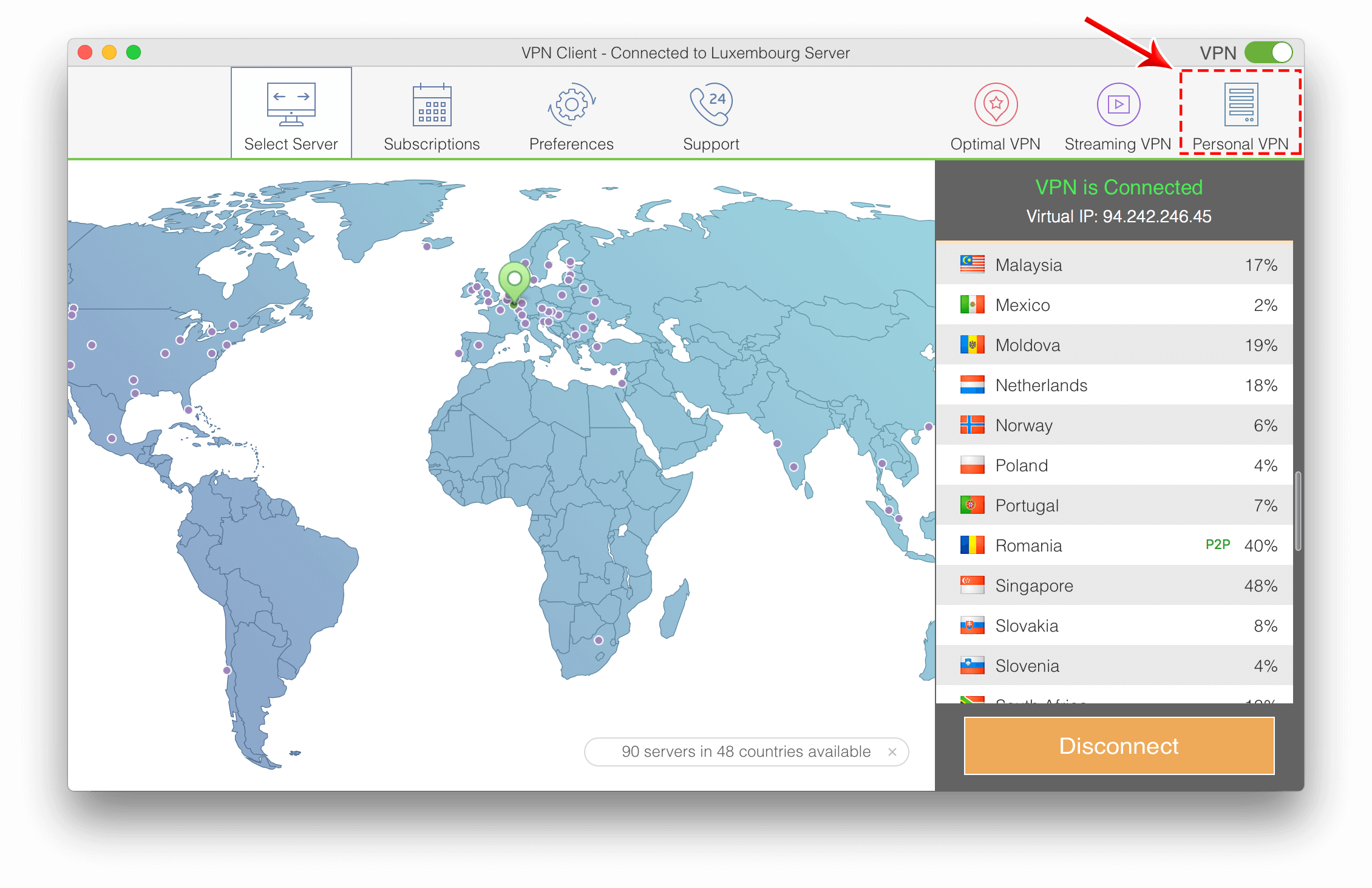 The personal server is the next level of your VPN user experience when you want to surf online with no limits and have even more benefits. Read why a personal server is the best choice for having online freedom.
How to Get VPN Subscription PlanHow to change VPN Client settings