VPN Client provides a free service subscription for a 7 day period. After the subscription expires, you can purchase one of the Subscription plans to continue to have secured online activity on your Mac with the VPN Client application. The Subscription plans are available from a 1 week to 3 year period. The longer the term you choose, the more favorable the price.
To purchase Mac VPN Client subscription, follow the next steps:
Go to Subscription section → VPN Plans.
Select one of 5 available plans and click Buy now.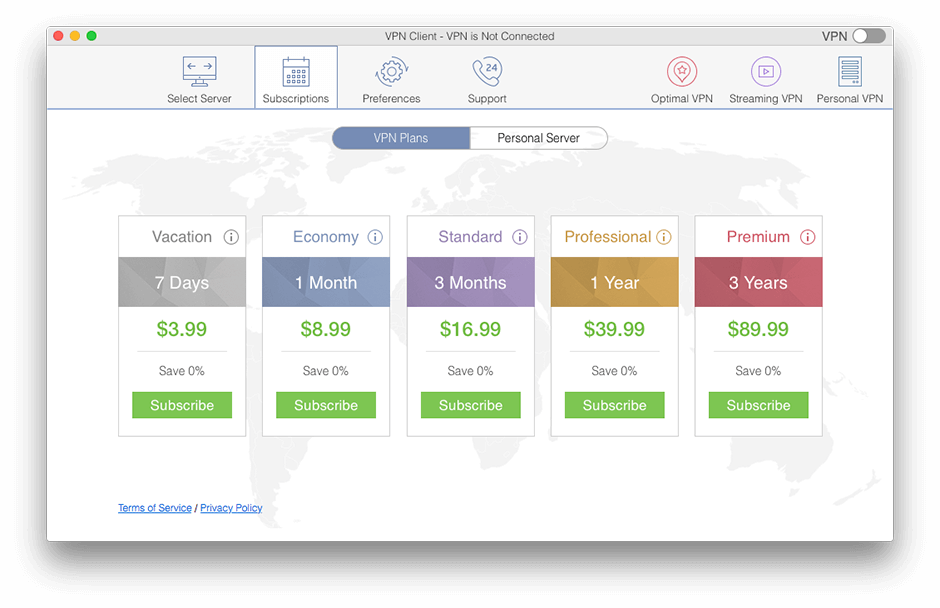 3. Sign in with your Apple ID and the password you used when downloading VPN service application and clicking the Buy button. You will get an email confirming successful Purchase.