Our VPN software for Mac provides 90+ VPN servers around the world. It has a useful feature – finding the fastest VPN server according to your location and connection speed.
You can connect to the fastest VPN or change your real IP address to virtual IP from available VPN servers.
Open the main window of Apple VPN Client application and go to the Select Server tab.
Choose the location on the map by clicking the country's points or select the region from the list of regions in the right section.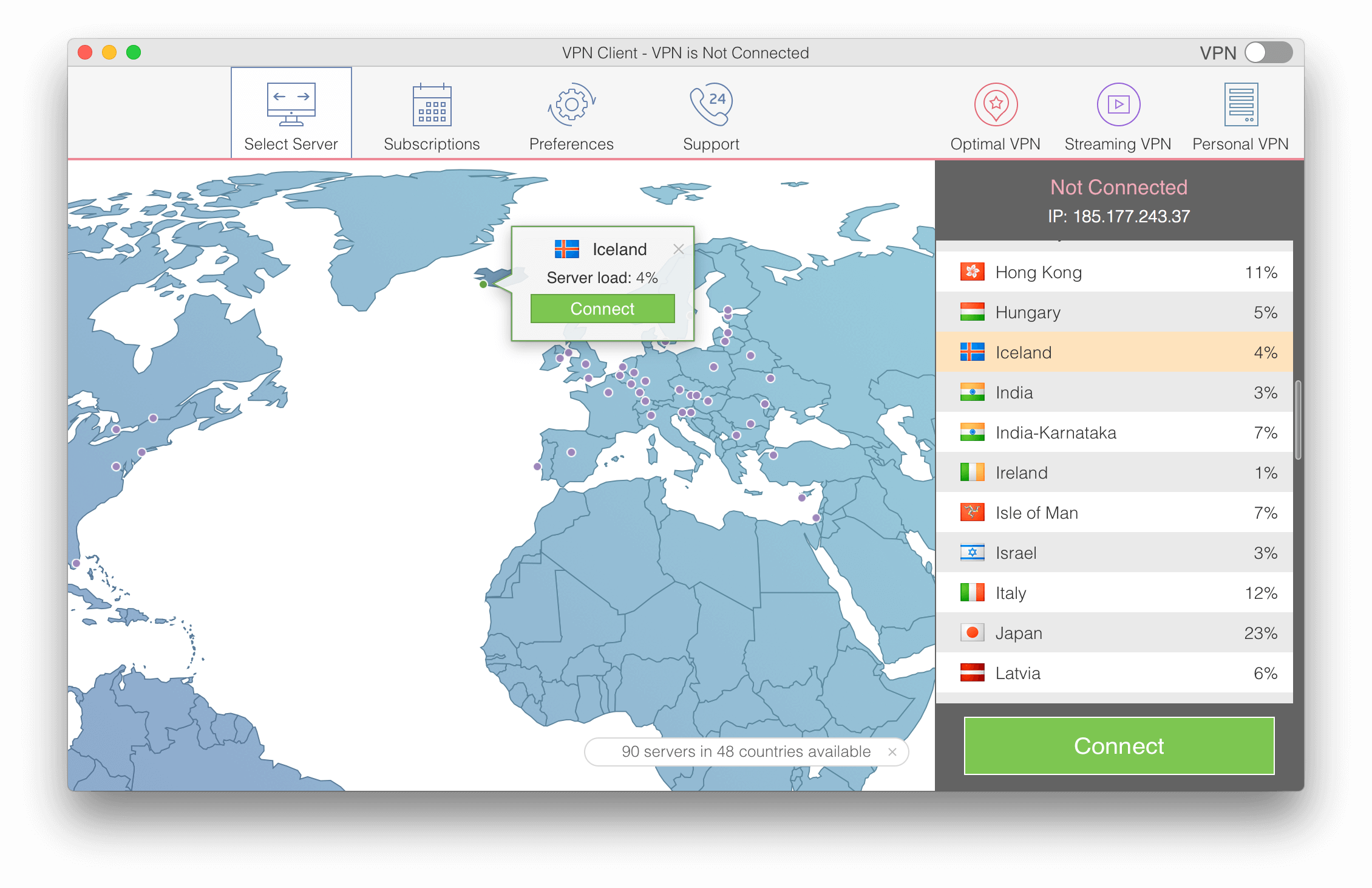 3. Click the Connect button.
To make sure the VPN connection occurs, check its status in the right section. When the VPN connection is enabled, you can see an appropriate message about its status, and the Connect green button changes its color to orange. At the top of this section you can see your virtual IP address.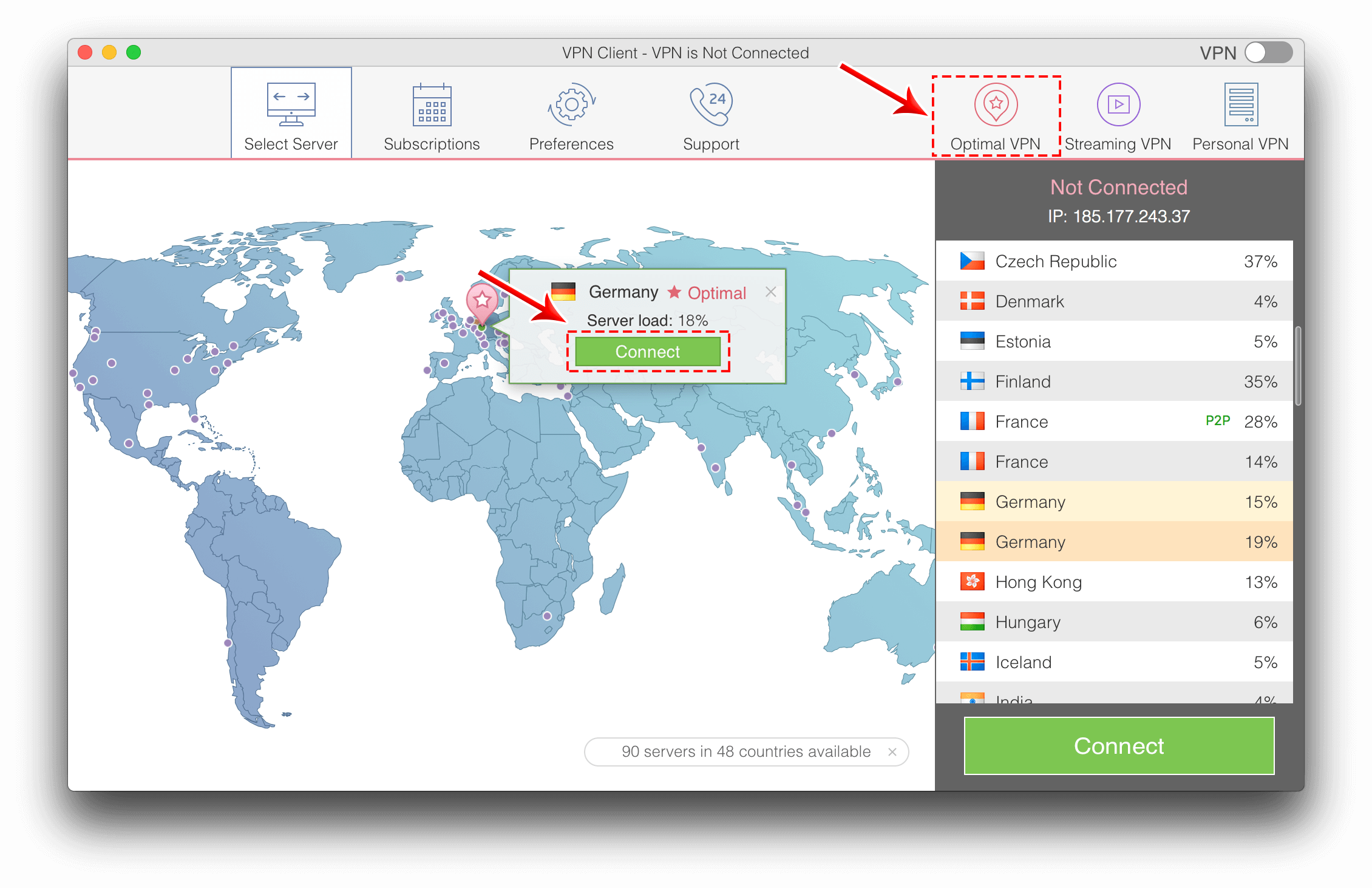 Also, when VPN is turned on, the app's icon in the menu bar changes its appearance.


How to setup VPN Client on MacHow to Get VPN Subscription Plan