Within the VPN Client application, there is an Optimal Server option. We built it specifically for those who want to connect to the fastest server and have no preferences in the country location of the VPN server.
The Optimal VPN server is determined by an algorithm to find the nearest and least busy VPN server location, and to ensure a speed for your Mac online activity. In short, the Optimal VPN server is the fastest server proposed by the app.
When do we recommend to use Optimal Server?
The best thing about Optimal Server is that you don't need to think about factors that usually affect on your VPN connection speed. They usually are:
Internet connection speed
Number of people using the same VPN server
A distance between the server and the computer
Please note, there are also other, less common, factors that may affect the overall performance of the VPN connection:
Internet Service Provider (ISP), which may be throttling VPN
ISP connection issues
Power of the CPU in your device
Settings issues and user mistakes
Firewall settings
But when it comes to the quick selection of a fast VPN server wherever you are, just let VPN Client do the job. Instead of monitoring how each VPN server performs for you, make one click and enjoy the best possible speed of VPN connection.
How to Use Optimal VPN Server?
When you launch the VPN Client program, it finds and shows you the optimal server automatically. You can connect to it by clicking the Connect button of the pop-up shape on the map.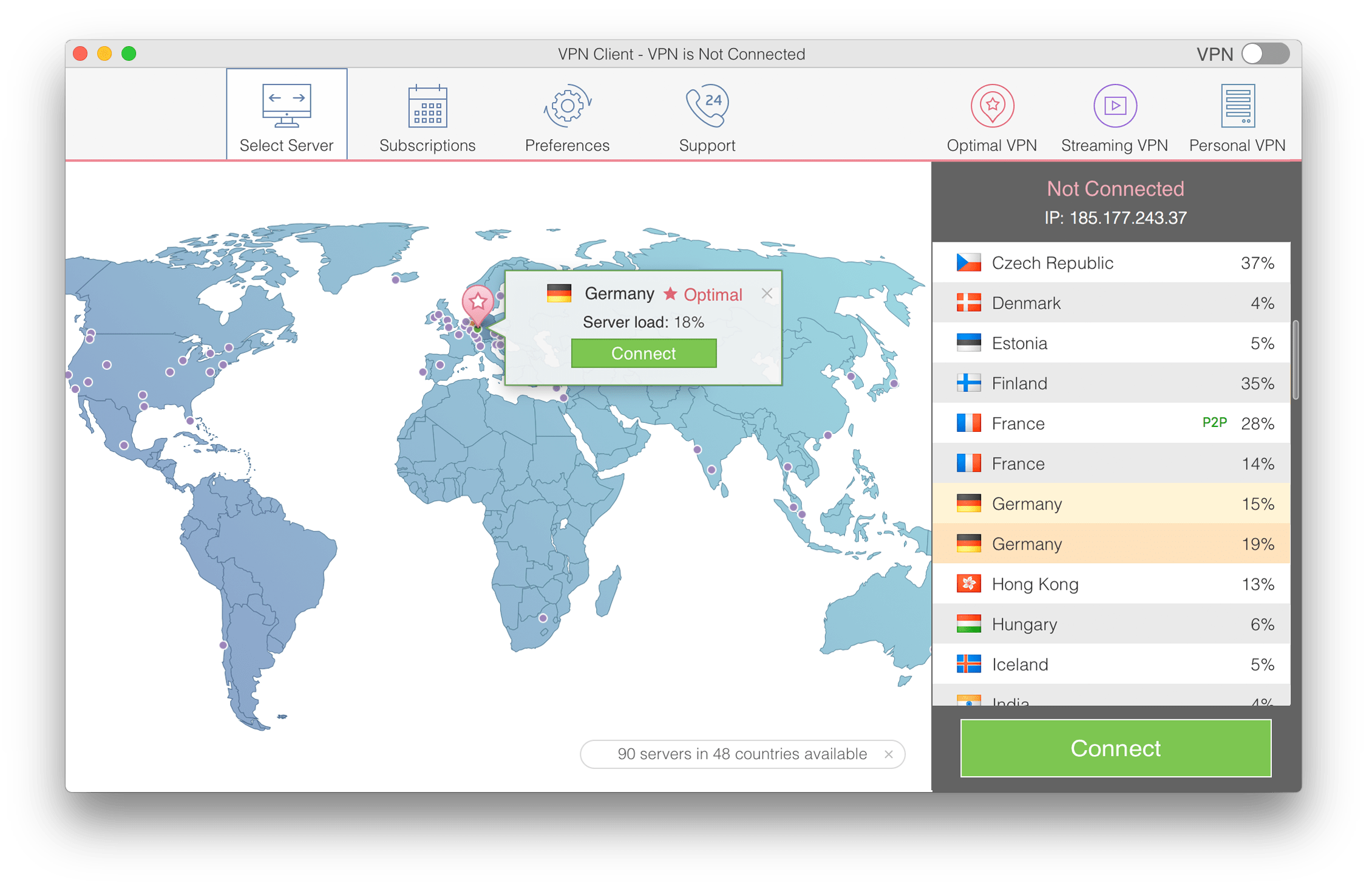 If previously you were connected to any VPN server, then to connect to the Optimal VPN server just make a click the appropriate button. You can see it on the top of the app's main window.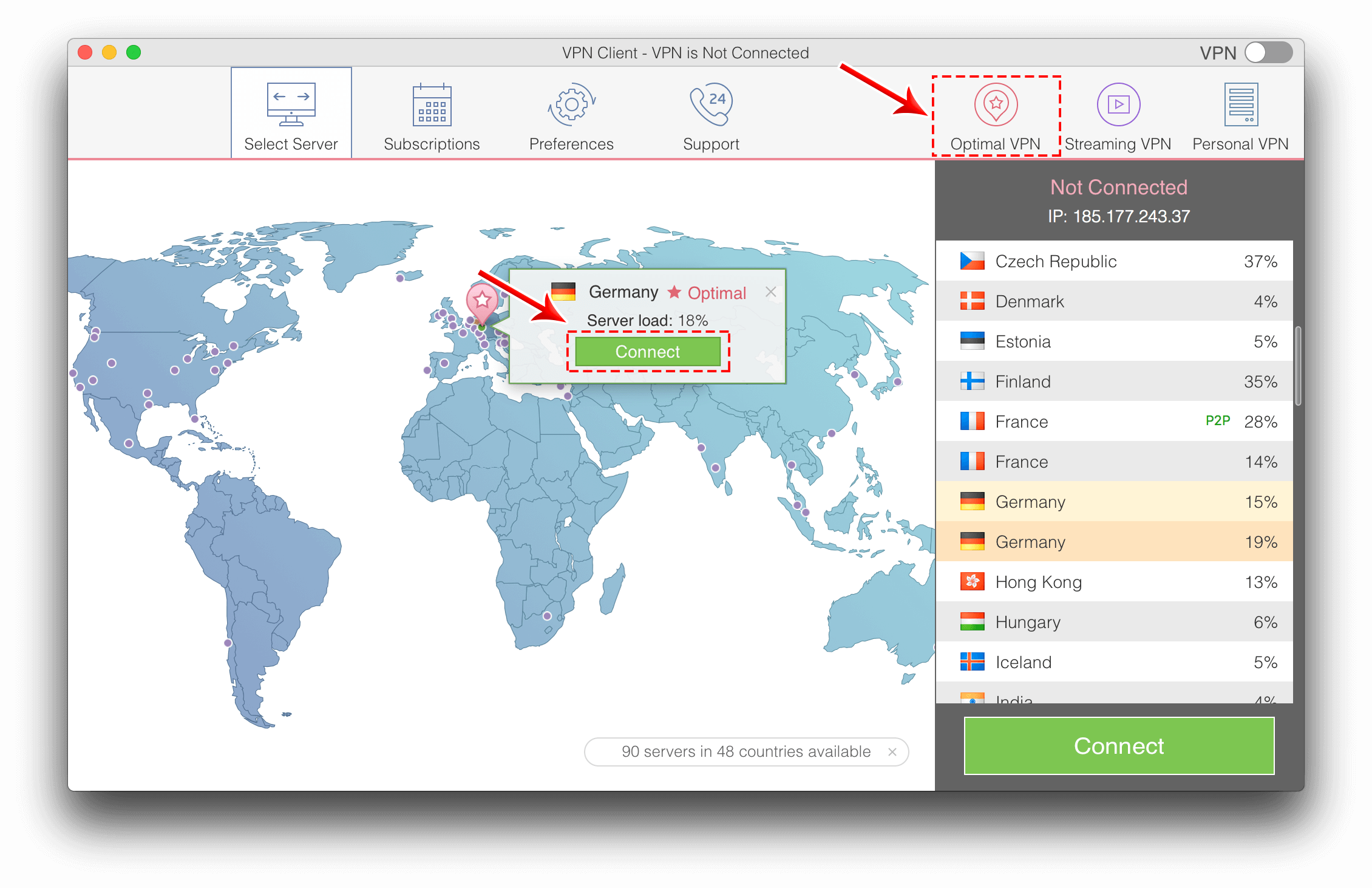 Once again, each time you launch VPN Client, it finds and shows you the optimal server. So you can connect to the fastest server quickly right from the Toolbar drop-down menu. Just use the Switch button.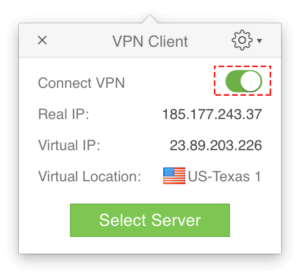 That's all! If you want the best VPN connection, we recommend that you use the Optimal Server option in VPN Client.
---