In our previous article, we have already explained how to save money on travel tickets with VPN. Today, we would like to share seven more reasons why you need a VPN for travel.  The VPN Client team has prepared a detailed infographic on this topic. Enjoy it!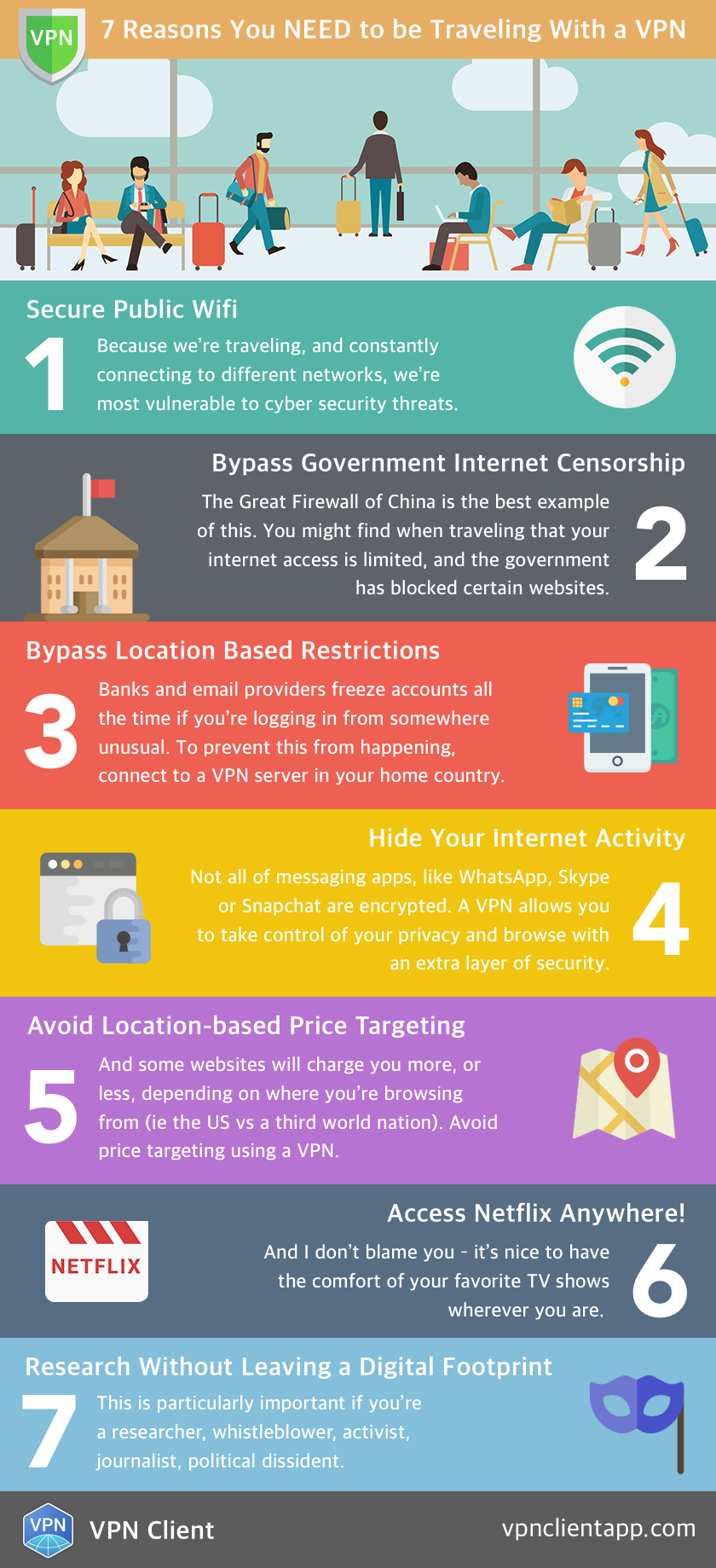 Summarizing the infographic, a virtual private network provides the following advantages to the travelers:
A secure public wifi
Bypassing government Internet censorship
Bypassing location-based restrictions
Anonymous Internet activity
Avoiding location-based price targeting
Acces to Netflix anywhere
Making researches without leaving a digital footprint
So, do you need a VPN for your next vacation? If you still bee not sure, try VPN Client.  It provides a Free 7-days trial and vacation subscription plan. It's a perfect choice if you travel to the countries with a strict Internet censorship policy. VPN Client is the best VPN for travelings.